MARINE SURVEYS & BOAT REPORTS

Head Office: 5 Tate Place, Lugarno 2210 Sydney, NSW, Australia / Phone: 0408 289600 / Int: +61 0412 796000 Mob: 0408 289600 e: mrboatcheck@bigpond.com

BOAT CHECK Australia wide, Qld, NSW, Vic, WA, NT, Tas, ACT, Sydney, Wollongong, Gold Coast, Brisbane, Melbourne, Darwin, Cairns, Airlie Beach, Perth, Broome, pre-purchase boat reports, pre-purchase boat check, boat insurance reports, boat valuations, boat damage reports, preliminary opinions before you buy, boat advice, boat court reports on any boat, any size, anywhere.
BUYERS BEWARE!

Your safety & finances could be in jeopardy!

Ask for a FREE copy of "a guide to buying a boat" & "BOAT TITLES CHECK LIST" for buyers $30 (not free).

TALK TO OUR marine surveyor Sydney, marine surveyor Pittwater, Marine surveyor Wollongong, marine surveyor Newcastle, marine surveyor Lake Macquarie, marine surveyor Nelson Bay, marine surveyor Port Macquarie, marine surveyor Coffs Harbour, marine surveyor Tweed Heads, marine surveyor Coolangatta, marine surveyor Sydney, marine surveyor Brisbane, marine surveyor Manly, marine surveyor Redcliffe, marine surveyor Mooloolabah, marine surveyor Hervey Bay, marine surveyor Bundaberg, marine surveyor Gladestone, marine surveyor Yeppoon, marine surveyor Mackay, marine surveyor Airlie Beach, marine surveyor Townsville, marine surveyor Cairns, marine surveyor Queensland, marine surveyor NSW, marine surveyor Cronulla, marine surveyor Wollongong, boat surveyor Wollongong, marine surveyor Batemans Bay, marine surveyor Narooma, marine surveyor Eden, marine surveyor Lakes Entrance, marine surveyor Melbourne, marine surveyor Victoria, marine surveyor Murray River, marine surveyor Geelong, marine surveyor Adelaide, marine surveyor South Australia, marine surveyor Perth, marine surveyor Western Australia, marine surveyor Fremantle, marine surveyor Broome, marine surveyor Darwin, catamaran marine surveyor, Riviera marine surveyor, Sea Ray marine surveyor, Bayliner marine surveyor, boat surveyor Sydney, boat surveyor Gold Coast, boat surveyor Cairns, boat surveyor Airlie Beach, boat insurance marine surveyor, boat insurance marine surveyor Sydney, marine insurance surveyor Sydney, marine insurance surveyor Airlie Beach, yacht surveyor, motor yacht surveyor, boat insurance surveyor, boat insurance marine surveyor, Club Marine surveyor accredited throughout Australia. "BOAT TITLES CHECK LIST" for buyers $30 (not free).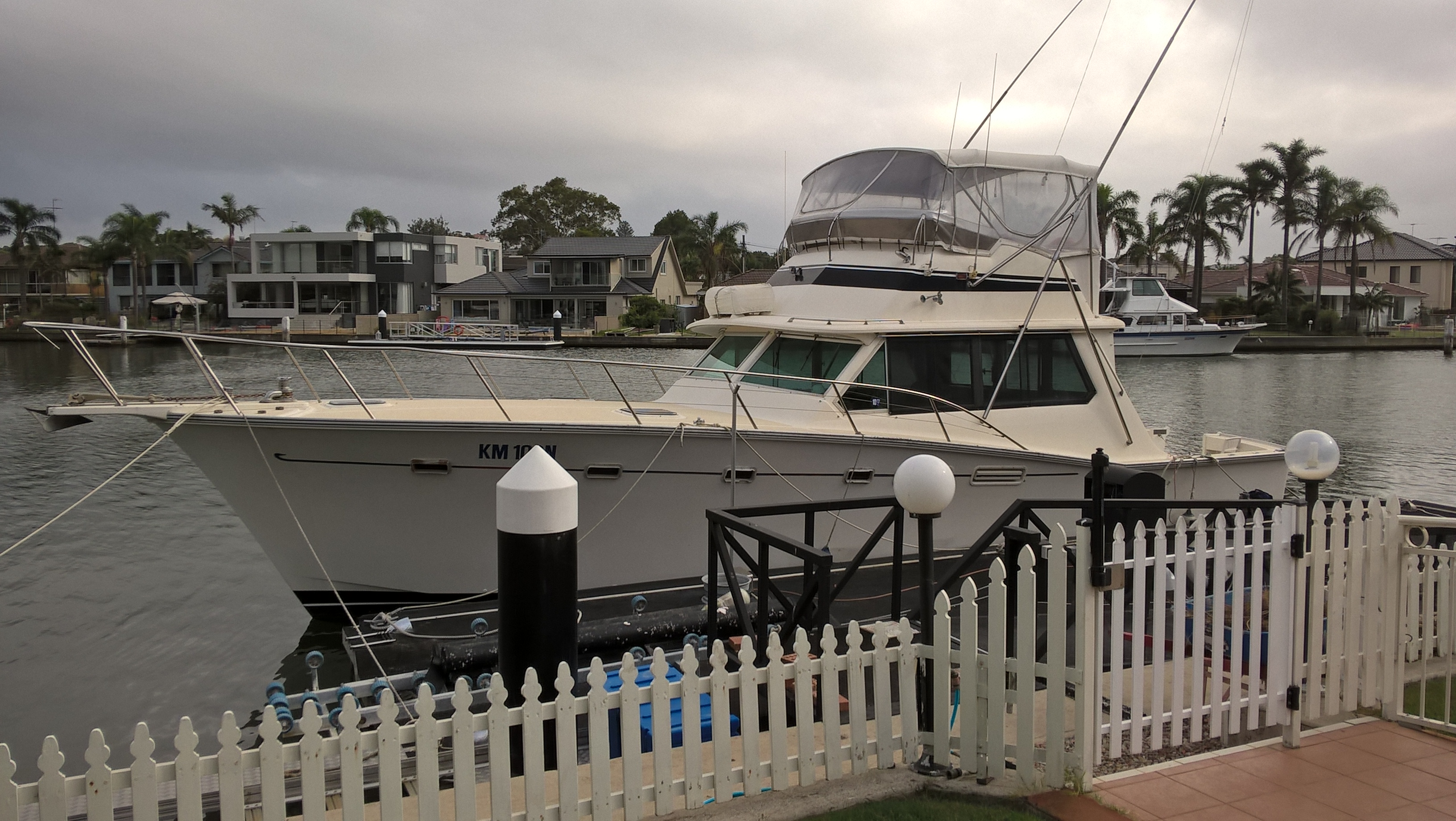 INSURANCE RISK ASSESSMENT & VALUATION REPORTS ON ANY BOAT, ANY SIZE, ANYWHERE, all states & territories, RING 0408 289600 or email: mrboatcheck@bigpond.com
CROWTHER 12.5m ----SOLD
Distinctive spirited proven performer, NOW SOLD.


We are proud to be the ORIGINATORS of the generic term BOAT CHECK which is now commonly used by the marine industry and boat owners, we provide professional MARINE SURVEYS & BOAT REPORTS.

BOATS FOR SALE WANTED for our client buyers, just tell us what you have or what you want.

CARGO ASSESSMENTS

BOAT IMPORT VALUATIONS

Ask for a FREE copy of "a guide to buying a boat" & "BOAT TITLES CHECK LIST" for buyers $30 (not free).

BOAT

QUICK CHECKS

PRELIMINARY ADVICE

GET OUR OPINION BEFORE YOU PROCEED

Boat and motor opinions

Mrboatcheck's OPINION will save you heaps guaranteed.

PRELIMINARY ADVICE before you pay a deposit is the SAFE, SMART way to buy a boat.

Thousands of clients helped over many years.

NSW QLD. Australia wide & International

0408 289600


mmmmmmmmmmmmmline Our Hours

Monday - Friday

NSW 0408 289600

South Qld. 0408 289600

North Qld.

and other states

0412 796000 Hotline all hours 0408 289600

mrboatcheck@bigpond.com

Callala Bay NSW 8.6.2012


Marine Insurance Damage Reports/Insurance Claims

Mr. BOAT CHECK the BOATCHECKMAN Peter Kysil and team provide a broad range of services to boat owners and boat buyers across Australia including INSURANCE/PRE-PURCHASE/DAMAGE/
VALUATION REPORTS & BUYER'S AGENT SERVICES for Hull & Motor/s.

WE provide professional protection, preliminary opinions, transaction advice, value checks and if necessary court reports when required on any boat, any size anywhere including trailer boats. SPEAK direct with Peter and judge for yourself without obligation why his advice is unequalled by anybody. Deal direct with Peter and beware of cheap imitators.

Circuiting all eastern freeboard locations from Northern Qld. to Gold Coast, south to Melbourne via. Sydney AND Australia Wide, fees are the same for all locations, we are insurance companies and financial institutions accredited.

Marine Surveyor and BOATCHECKMAN USL Capt. Peter Kysil provides consumer protection and detailed advice to novices and experienced boaters not only in Australia but offshore if required, if you are importing a craft let Peter take the guess work out of your transaction, he knows the ropes, the costs and the traps.

Taking the EMOTION OUT OF THE EQUATION when buying a boat will save you heaps, just ask how, Peter will show you.

BOAT SURVEYORS

We inspect all hulls and any type of motor/motors providing comprehensive reports for all purposes. Oil Analysis and compression testing carried out where required.

SERVICES

Insurance Reports, Pre-purchase Reports, Pre-sale Reports, Preliminary Opinions, Damage Reports, Boat Building Progress Reports, General Marine Consulting, Dispute Resolution, Boat Purchase/Sale Advice, Deliveries, Professional Witness Services, Court/Tribunal Appearances, Boat Familiarisation, Instant Cash For Boats (for quick sales).

BOAT BUYER'S AGENT & ADVOCATE

We provide comprehensive boat purchase solutions saving you time, money and stress for all boats and motor yachts Australia wide and around the world. Mr. Boat Check the BOATCHECKMAN founder and principal USL Capt. Peter Kysil - Master Surveyor, Engineer & Valuer and his team as boat buyer's agent specialise in searching out, locating and negotiating the best price, terms and conditions on behalf of the purchaser, in a prompt time effective way.

The boat buyer's advocate Boat Check will achieve the best outcome on any boat purchase, any size, anywhere. Did you know there are ways to make your purchase tax deductible also?

Hotline: Australia Wide 0408 289600 for survey reports.

"BOAT TITLES CHECK LIST"for buyers $30 (not free).